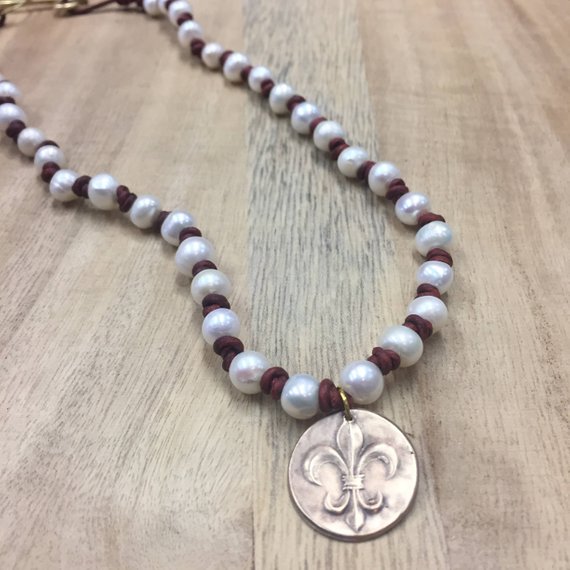 Adorn Jewelry
Adrian Guidry, a Jewelry Designer and Artisan, works from her studio in South Louisiana. Each piece is uniquely designed and handcrafted by the artist using several different methods such as carving, kiln firing, stamping, torching and wire wrapping. These one-of-a-kind pieces are perfect for special occasions or everyday use. 
Website: jewelrybyadorn.com
Facebook: facebook.com/adornlafayette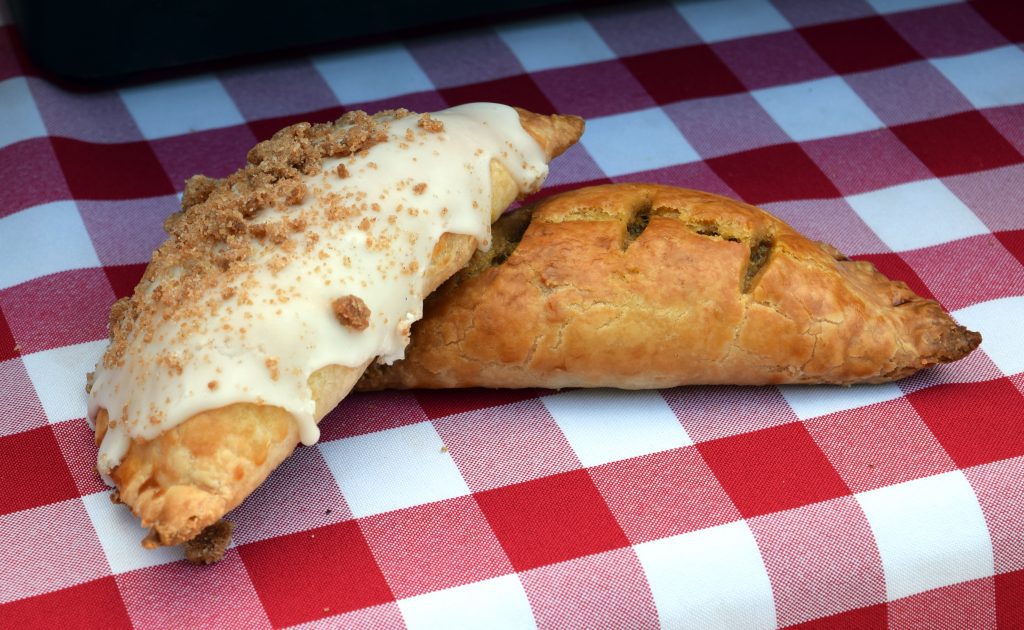 Acadian Slice
Pies made from scratch! Whole and hand pies available for pick-up and delivery. Send a message or e-mail for more info!
E-mail: acadianslice@gmail.com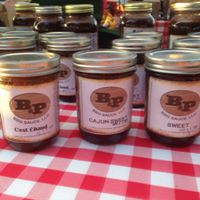 B&P BBQ Sauce
Homemade Cajun Sweet or Sweet BBQ Sauce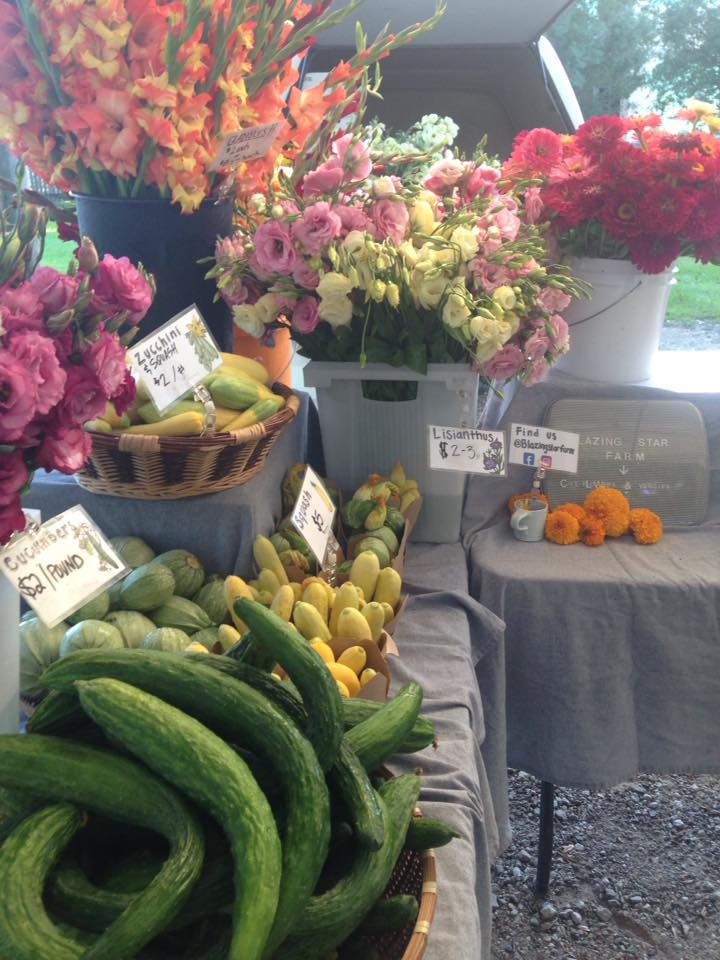 Blazing Star Farm
Flowers, and vegetables fresh from the field.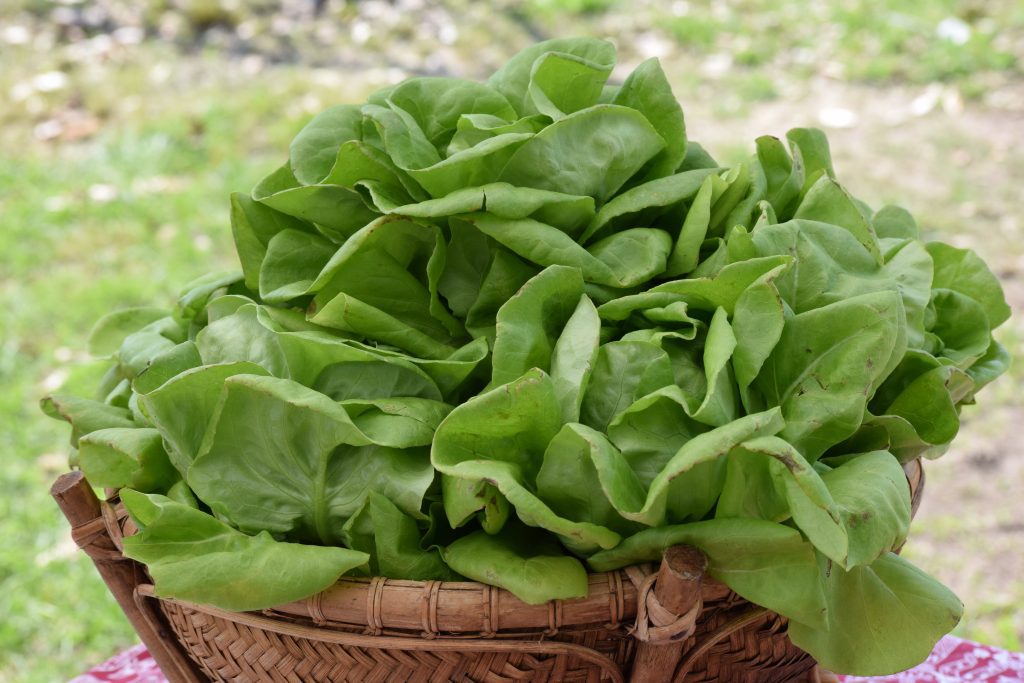 Cajun Acres
Cajun Acres Greenhouse is where we raise pesticide-free, hydroponic produce.
Contact: Larry Lemarie
337.849.8226
larry.lemarie@gmail.com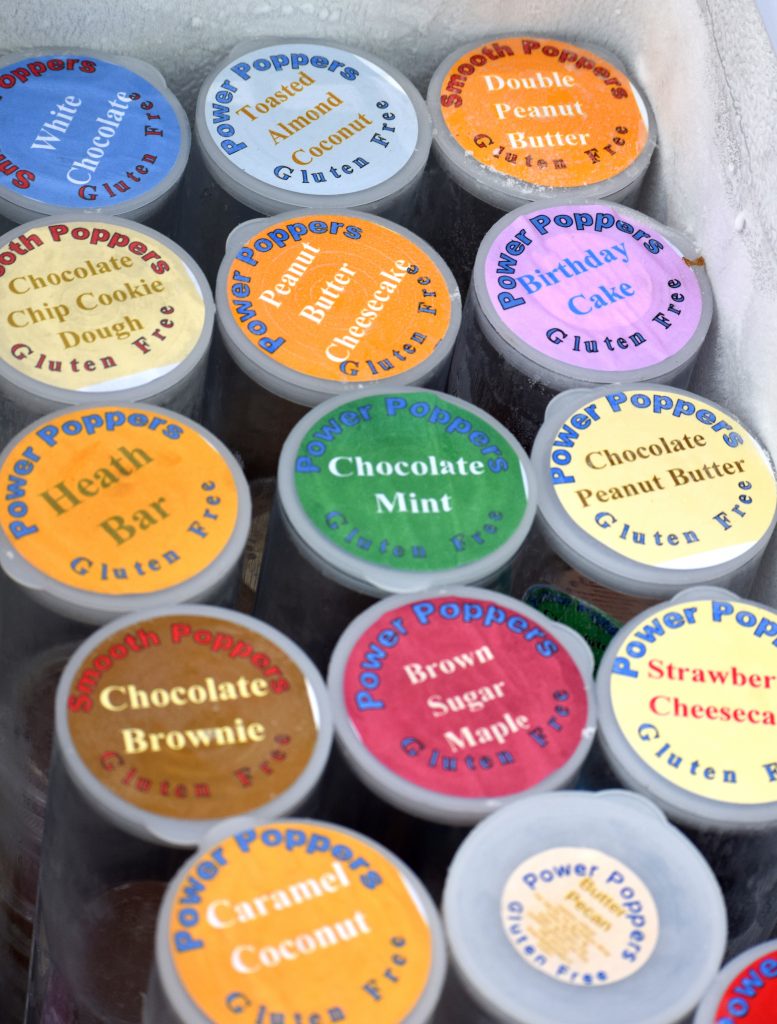 Charlie & The Peanut Butter Factory
These superfood snacks are so delicious you won't believe how healthy they are. Individually packaged and ready to eat on-the-go!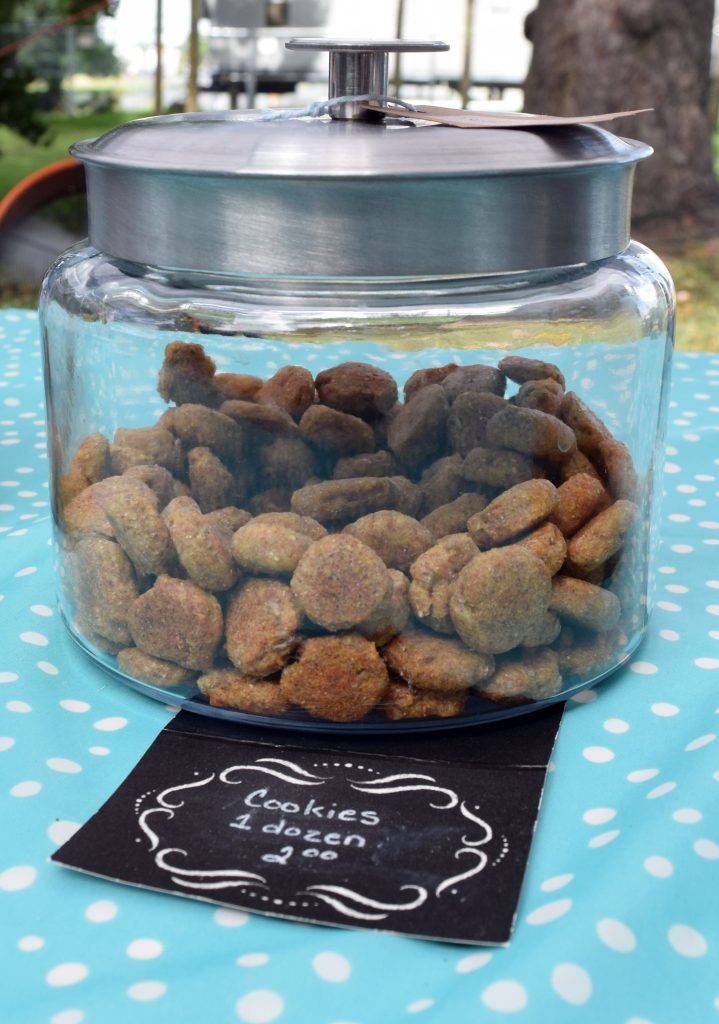 Chow Bella
Chow Bella is a gourmet dog baker, selling homemade treats & sweets. All natural ingredients.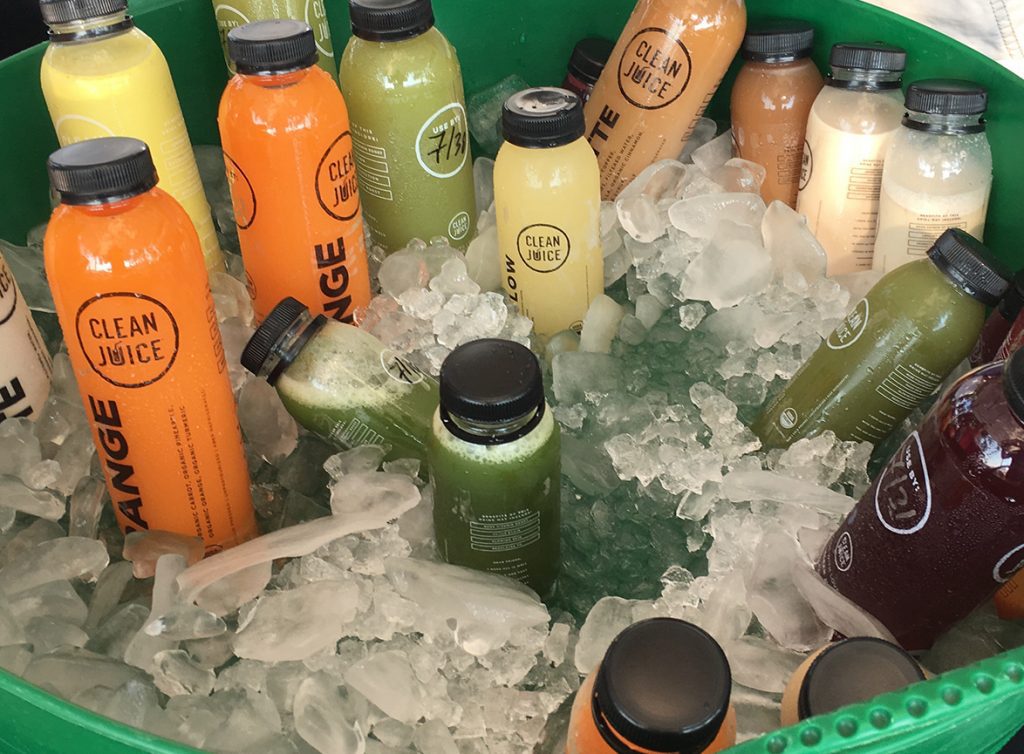 Clean Juice
A fresh Juice and Smoothie bar offering a clean approach to on-the-go food. Come see what we are about! Your body will love you for it. Products incldude juices, Acai Bowls, Smoothies.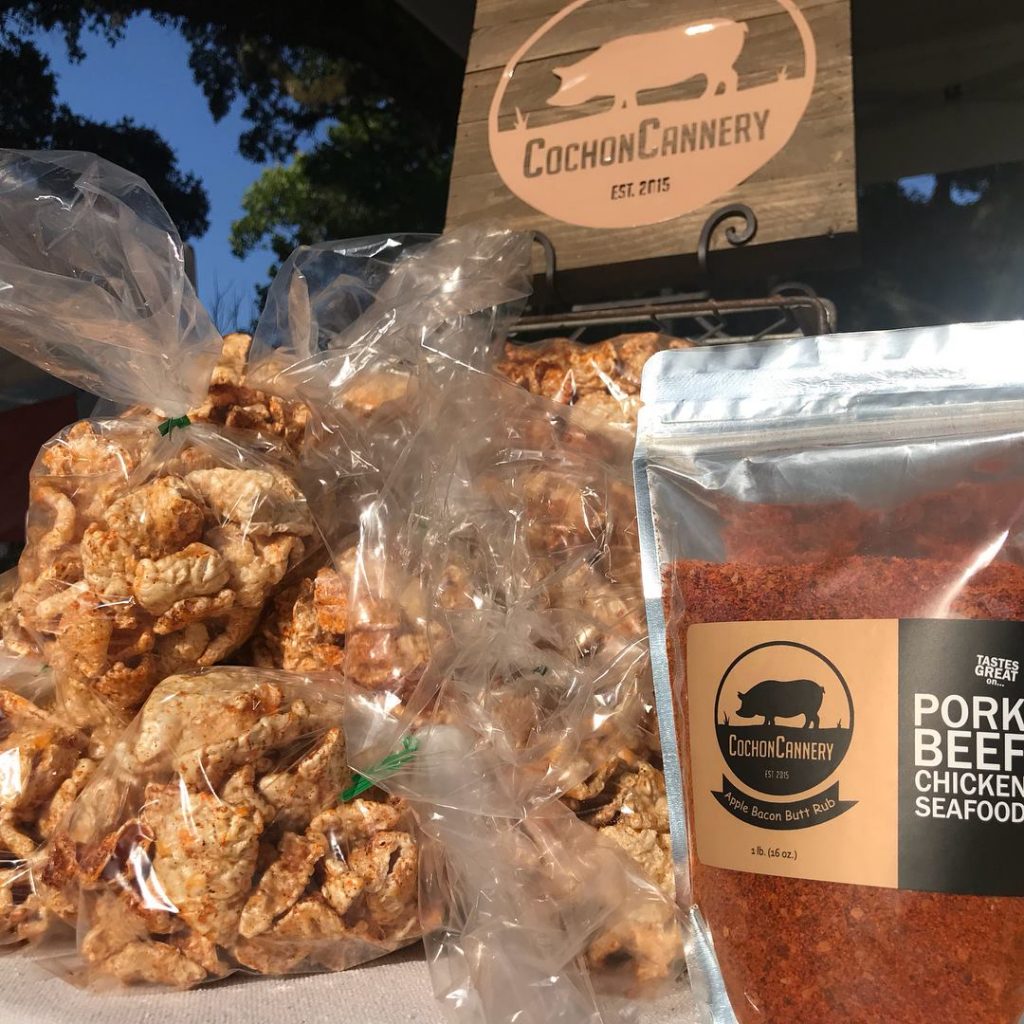 Cochon Cannery
Cochon Cannery's flagship product, our original Bacon Jam, is a carefully crafted blend of cured bacon, Steen's cane syrup and vinegar, locally sourced unprocessed cane sugar, and onions. We care about our customers and strive to use local ingredients to achieve the best product. If it can be jarred, we add a little bit of bacon and a whole lot of love. At Cochon Cannery, we live and breath bacon and love bringing that goodness to every one of our customers.
Website: cochoncannery.com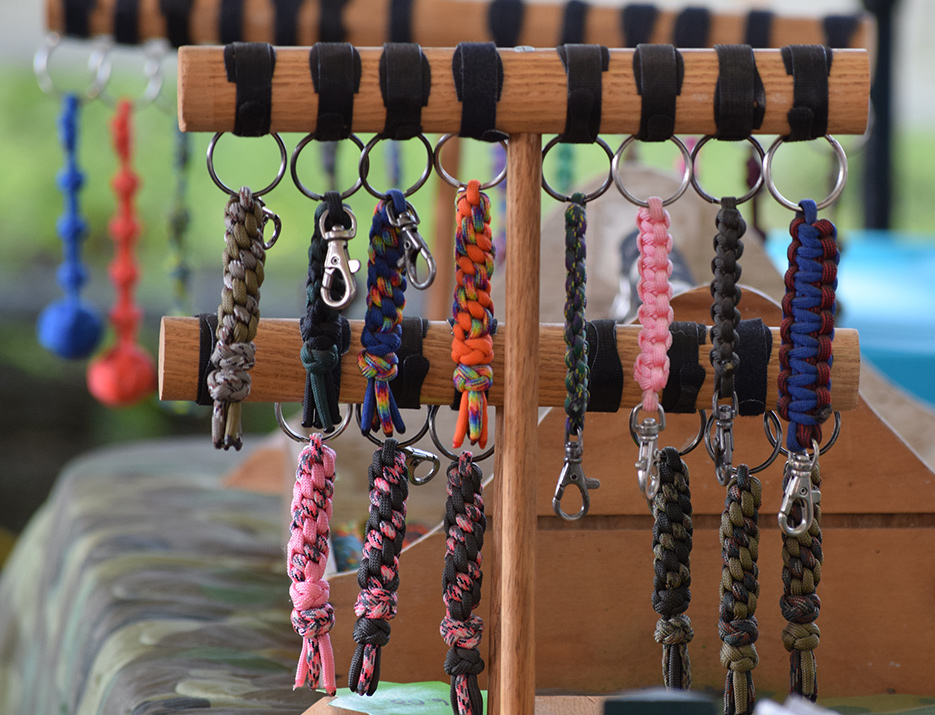 Custom Paracord Service
Custom paracord items to order.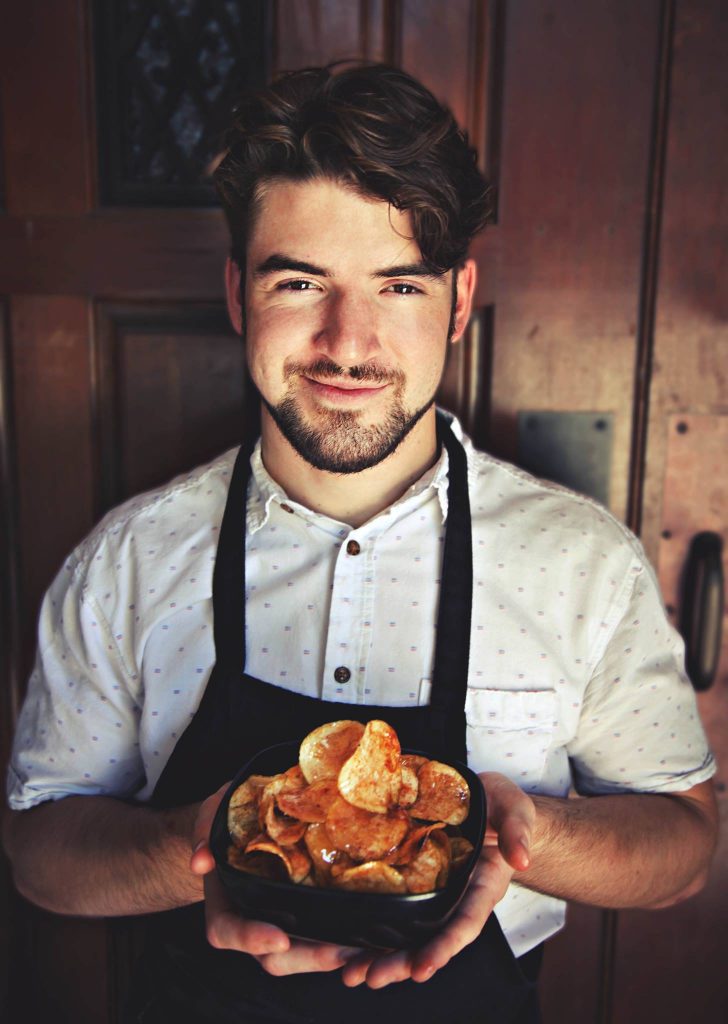 Evan's Honeys
Evan's Honeys is an all-natural kettle style potato chip company that uses ingredients free of GMO's. Inspired by Korean 'honey-butter chips', we have developed our own original line of flavors: Cracked Pepper, Sweet Potato Cinnamon, and Tomato Basil.
Emerge: An Artisan Juicery
Raw food cafe and juice bar, our focus is health from our roots to crown, balancing between the physical and spiritual, evolving and emerging infinitely.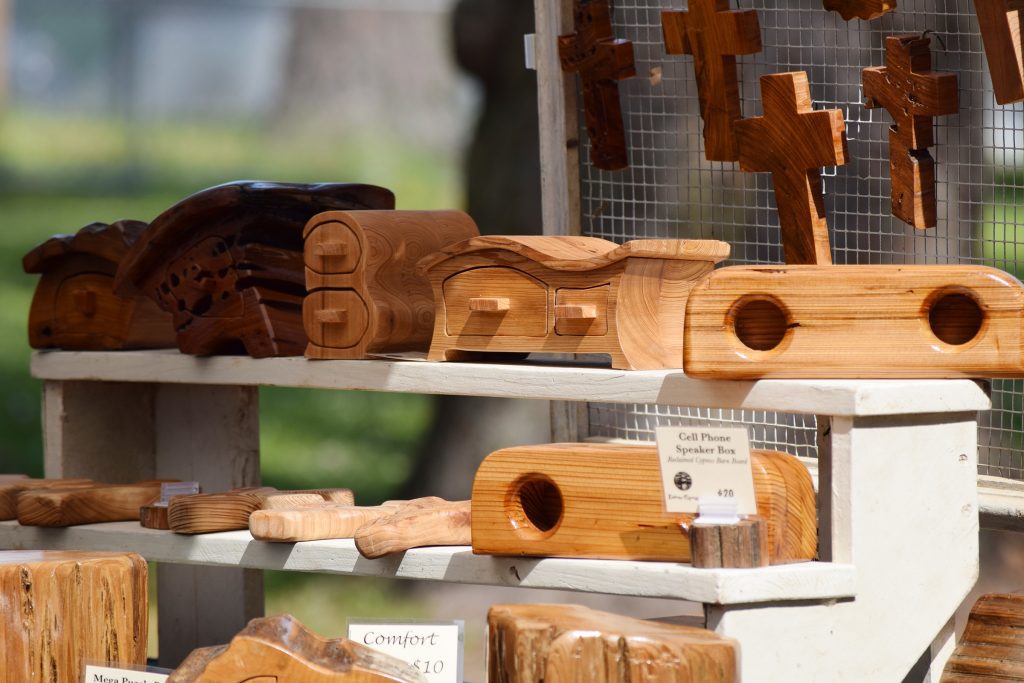 Extreme Cypress
Louisiana themed items crafted from reclaimed cypress.
Contact: Roxanne Grubb
337-298-2754
extremecypress@cox.net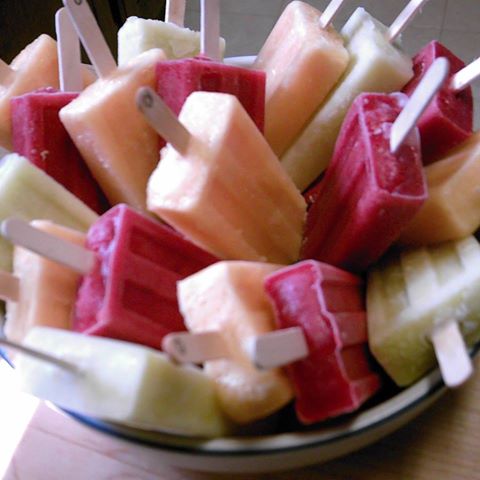 Fruit Popsicles by Cindy
I make popsicles with seasonal fresh fruit, home grown herbs, sweetened with a small amount of simple syrup or local honey. I use the whole fruit, not just the fruit juice so what you end up with is 4 ounces of fruit in each popsicle!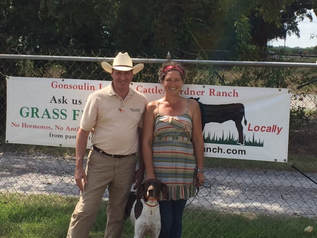 Gonsoulin Land & Cattle Company
Gonsoulin Land & Cattle produces and sells grass-fed beef at our farm store adjacent to the ranch in Iberia Parish, local grocery stores, restaurants, and area farmers markets. Our cattle are produced, harvested and processed locally; raised on grass in a low stress environment for their entire life, as Mother Nature intended, and free from hormones or antibiotics. Grass-fed beef is more flavorful and has superior health advantages compared to conventionally produced beef. Frozen, vacuum wrapped cuts of grass-fed beef including ground and stew meats, steaks, roasts, marrow bones and organ meats will be for sale on site. Custom orders for ¼ and ½ calves can also be picked up at the market. Grass-fed lamb and pastured pork will be sold when available.
Email: sidderouen@gmail.com
Website: glcranch.com
Facebook: Gonsoulin Land and Cattle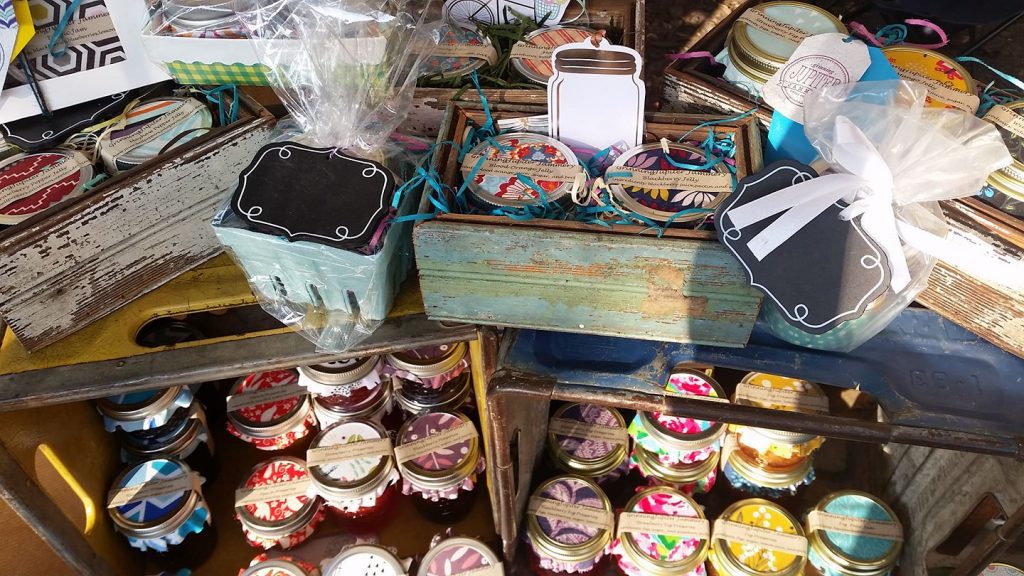 Grinning Jupiter Jammery
A Jammery of deliciousness. All small batch jams, jellies, preserves, pepper jellies, and more. Much of the fruit is wild picked and garden grown.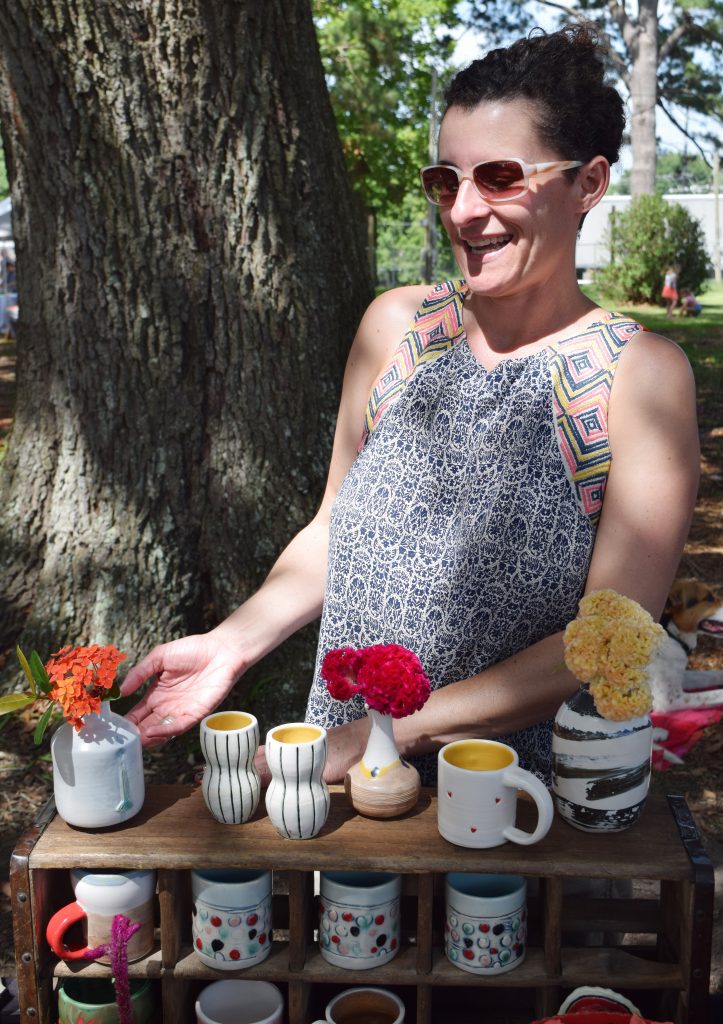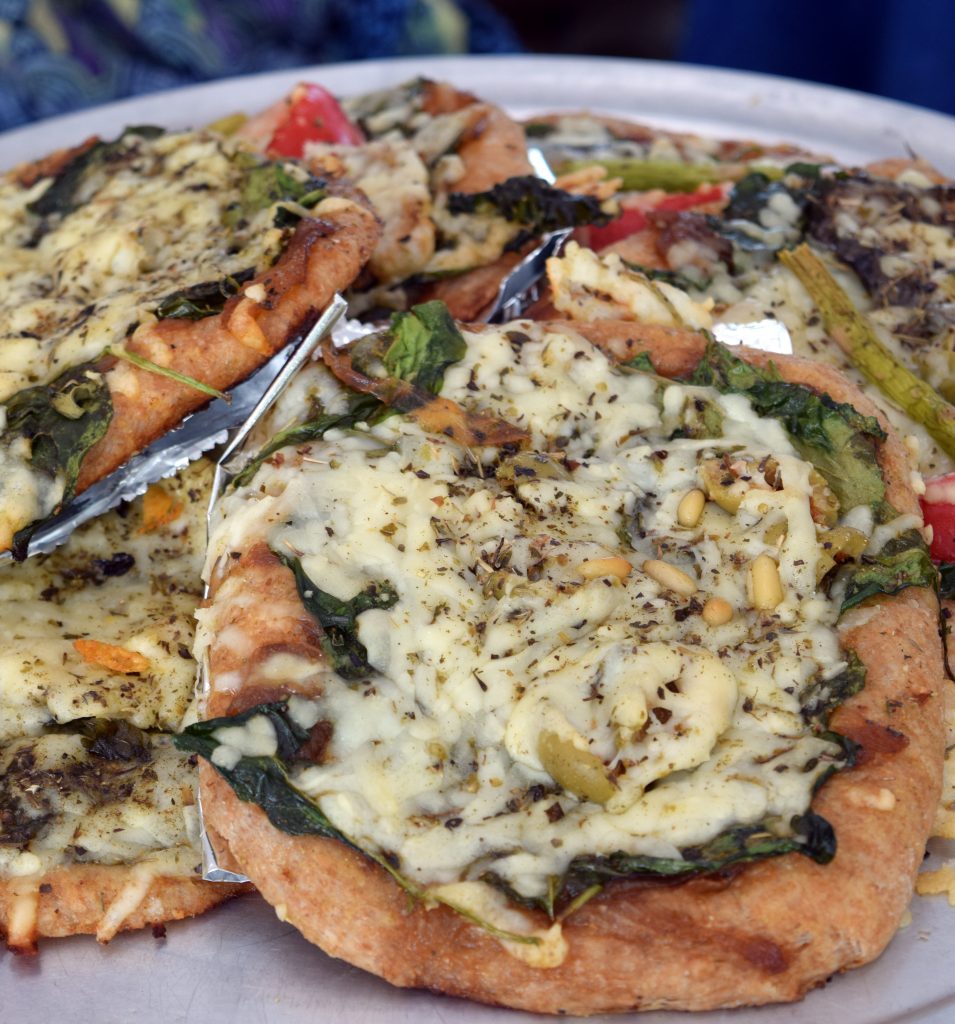 Henri's
HENRI'S is a wife/husband custom bakery. My art background influences the creativity of our freshly baked, "from scratch," no preservatives creations. At the Market we have assorted whole grain & white breads along with a variety of pastries & focaccias. We use only the best of ingredients including as much local produce, fruits & nuts that are available. While enjoying the aroma of our breads & pastries you can pick out a hand tye dyed apron or unique crocheted hat to complete your outfit. e-mail: kmoore0752@bellsouth.net
Historic Map Company
The Historic Map Company specializes in original and reproduction vintage maps and charts of Louisiana and the Southern United States. Our booth is an educational experience for all ages, most visitors to our booth are interested in seeing how our State and coast has changed over the past centuries.
David Begneaud E-Mail: dbegno@cox.net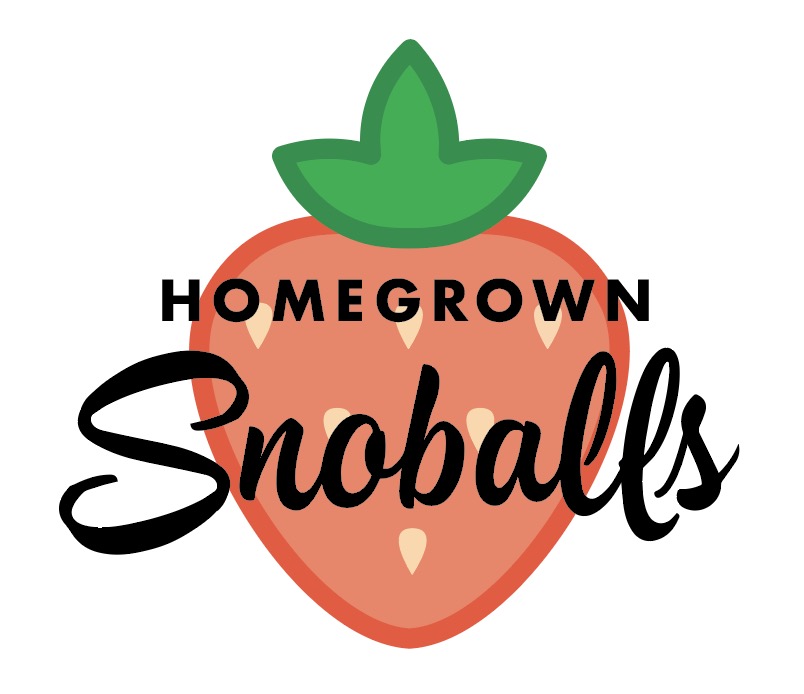 HomeGrown Snoballs, LLC
HomeGrown Snoballs, LLC is an allergy-friendly shaved ice treat made with fresh local or organic fruits and Louisiana Cane sugar. We may be reached through Facebook, through our website at www.LafayetteSnoballs.com, or through our seasonal location at 509 Lafayette St. in Youngsville.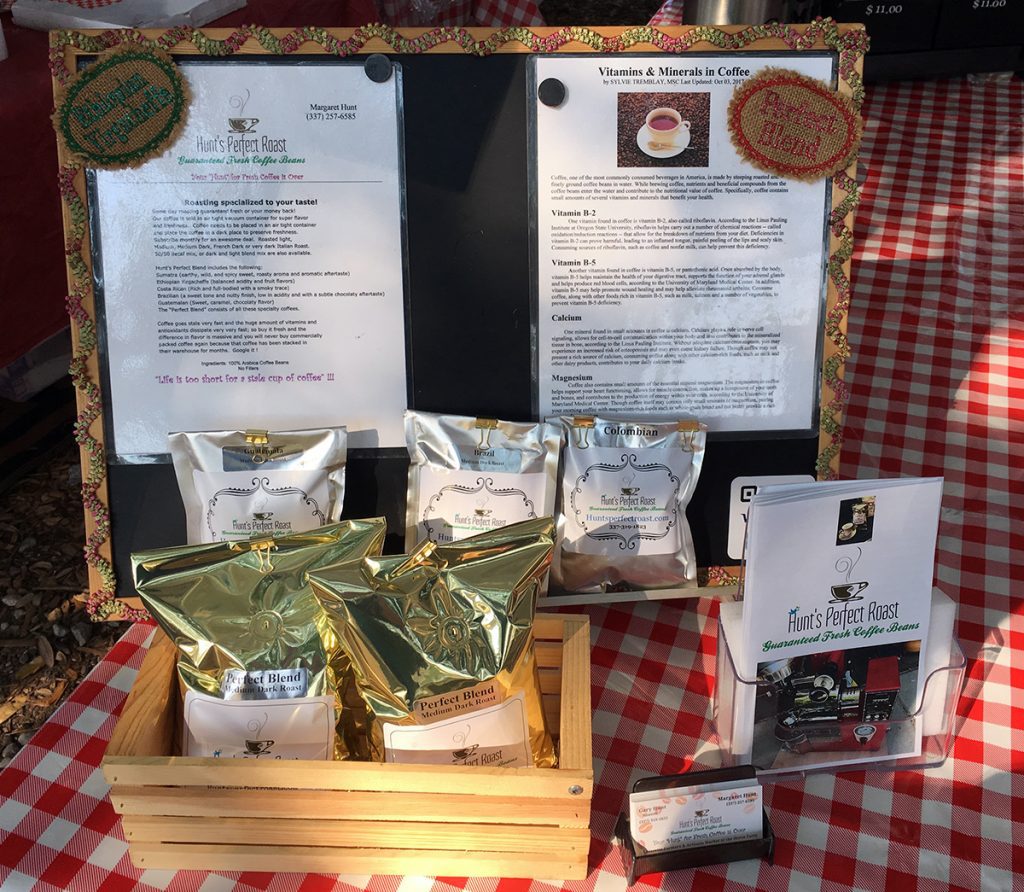 Hunt's Perfect Roast
It is our pleasure to present to you the best and freshest coffee you have ever tasted! All of our coffees are organic (not sprayed with pesticides) 100% Arabica Coffee Beans. Life is too short for a Stale cup of Coffee!
Website: huntsperfectroast.com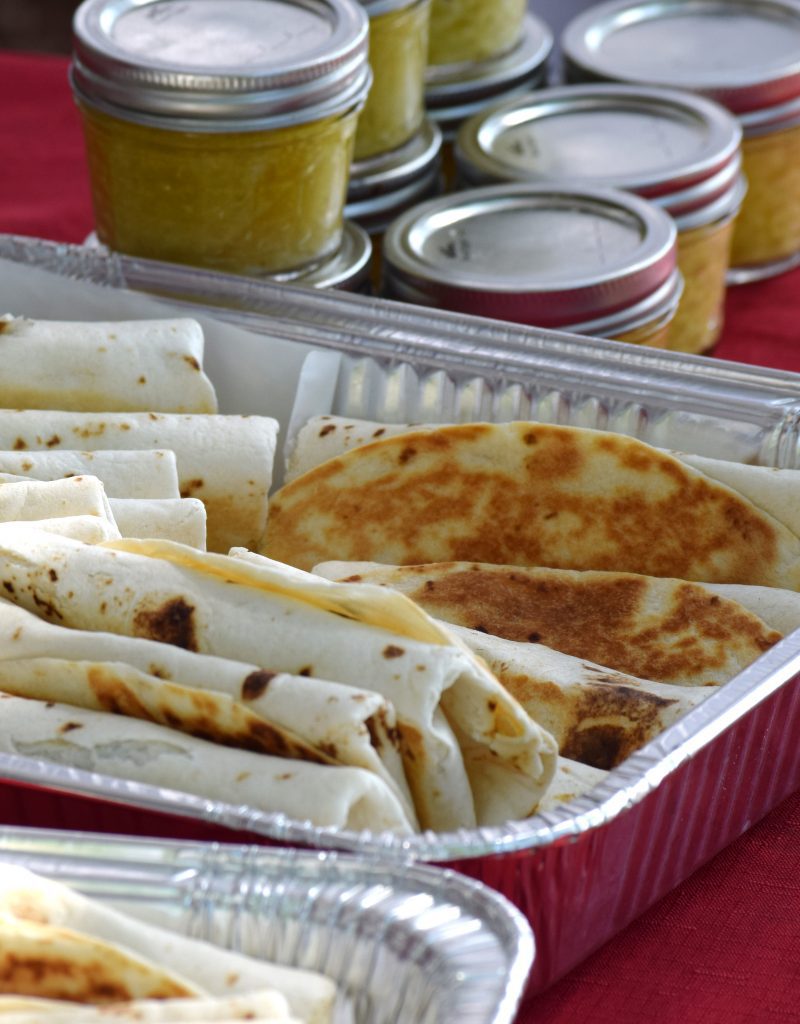 J & J Indian Taco
Fresh HOME-MADE Authentic Indian Tacos & Burritos. Made fresh every morning with locally bought ingredients to delight your taste buds.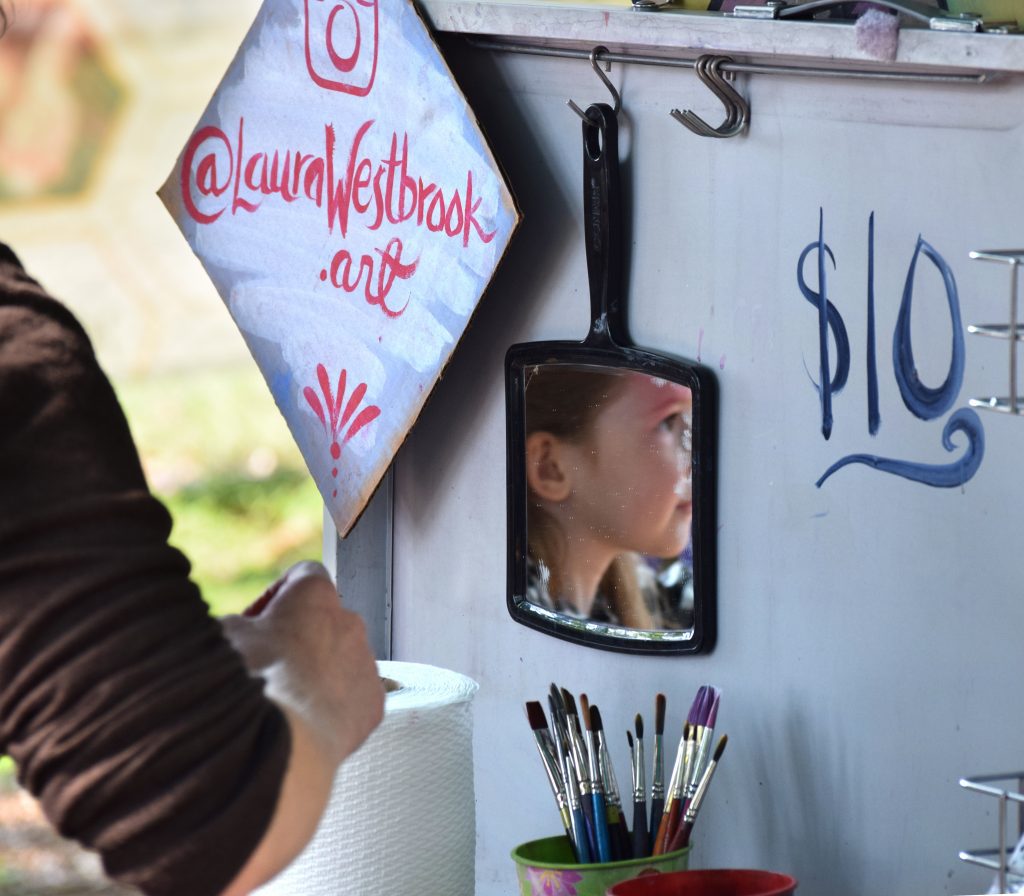 Laura Westbrook Face Painting
I paint faces with cosmetic quality face paints and sometimes skin-safe glitter. I have a small table and stools, and a sandwich board with face paint ideas. Each face takes only a few minutes, most requests are for things like dinosaurs, butterflies, or Batman. Most designs start with sweeps of color with sponges, then more detail with brushes, and then highlights of white or glitter. All of the paints I use wash off very easily with water.
Leonard's Carolina BBQ Finishing Sauce & Marinade
North Carolina native, Chris Leonard, and local Camille Autin offer a taste of Carolina right here in Cajun Country. Locally produced, Leonard's Carolina BBQ Finishing Sauce & Marinade is a Western NC-style vinegar-based sauce. Classic sweet and tangy flavor with a fiery heat on the back end, this versatile sauce is designed to finish all your favorite meats and dippable delights! Leonard's also offers delicious BBQ pulled pork sandwiches that are guaranteed to blow your mind!
Leonard's Carolina BBQ, LLC
PO Box 53315
Lafayette, LA 70505
337-501-0114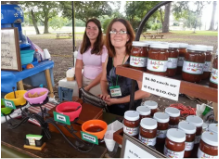 Linda Jo's Salsa
I make salsa from fresh ingredients including produce from local farmers when available.I try to provide the right amount of heat for everyone. I use bell peppers, jalapeños and habaneros. My daughter makes snowballs using syrup made with Louisiana Sweets jelly and juice from fresh or frozen fruit. No artificial colors, flavors or sweeteners.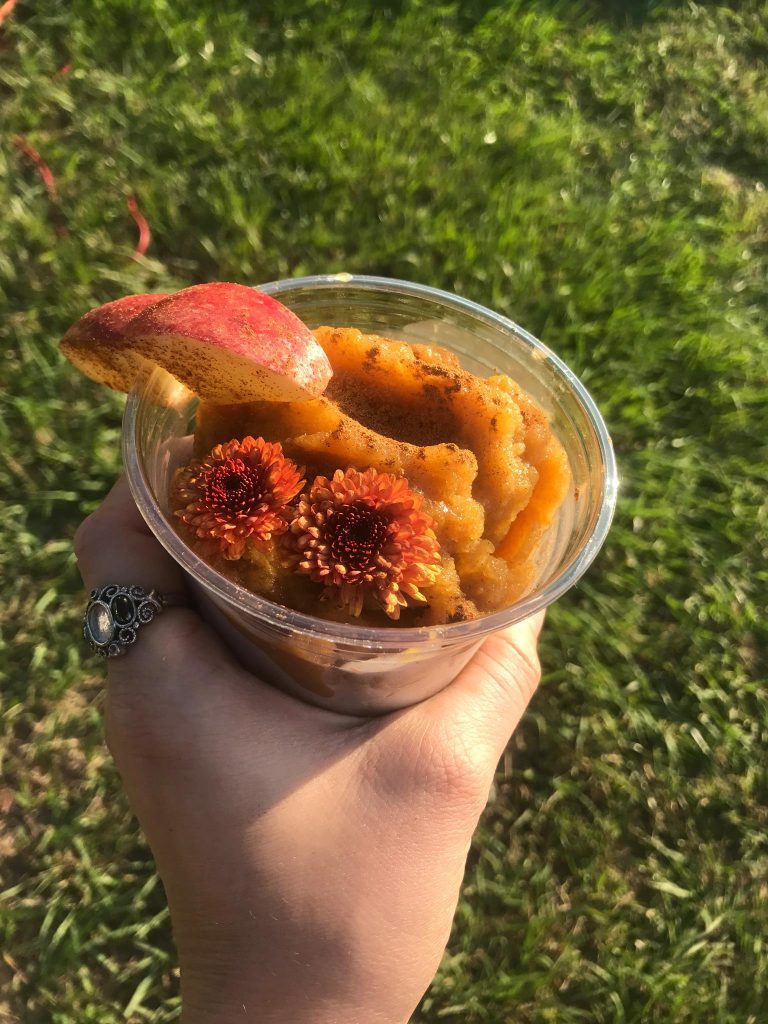 Magnolia Moon Collective
Two young mothers living out their dream of making enjoyable yet medicinal herbal tea drinks. Small-batch, hand blended and bottled organic herbal tea. Products are locally grown and harvested when available in Lafayette, Louisiana. Products include bottled herbal teas, dried loose leaf tea, essential oil blends, bath bombs and other herbal body products.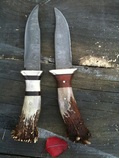 Primitive Technology
As a child growing up on a farm in rural Alabama I fell in love with the work of our old blacksmith, Skeet Hazzard. His patience and talent for instruction set a coal fire in me that burns over 60 years later. Damascus steel knife blades are closest to my heart but all the primitive technological arts keep me happy as a remembrance of a way of life now mostly past.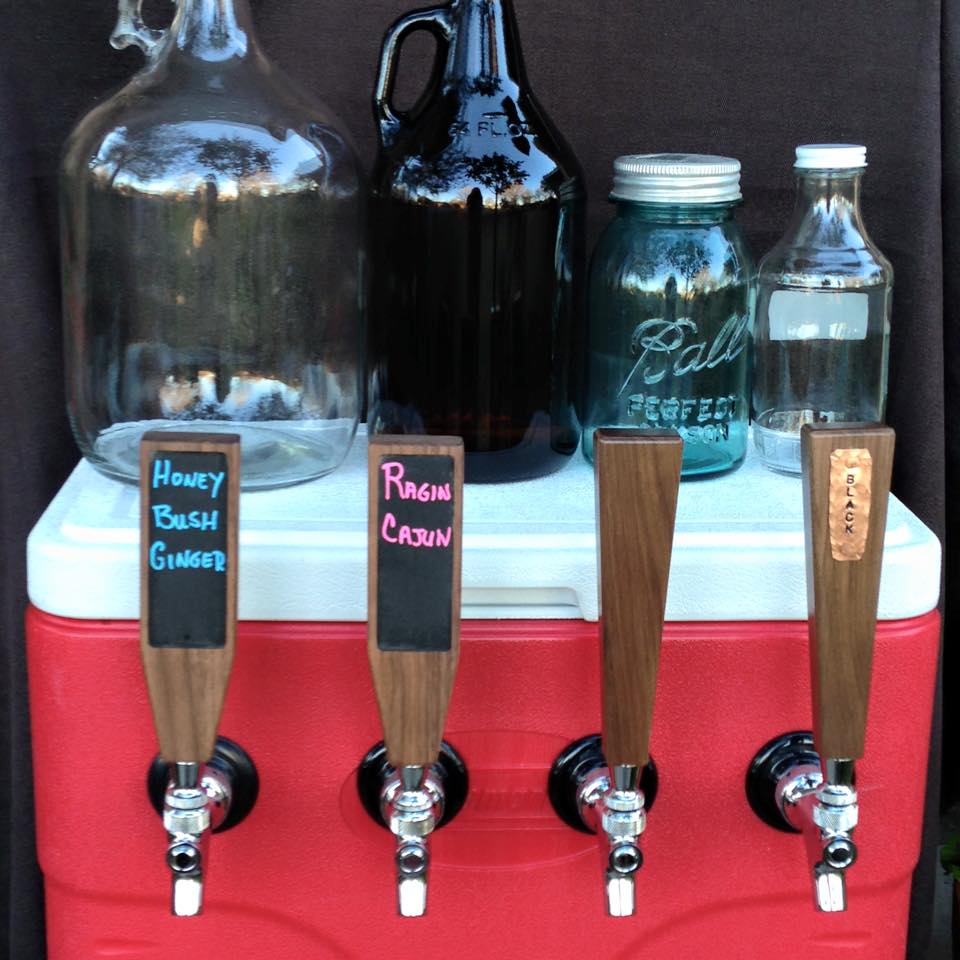 R2 Artisan Foods
Lacto-fermented Foods & Beverages including: Kombucham Kefir Soda, Sauerkraut, Beet Kvassm Veggie Kvass.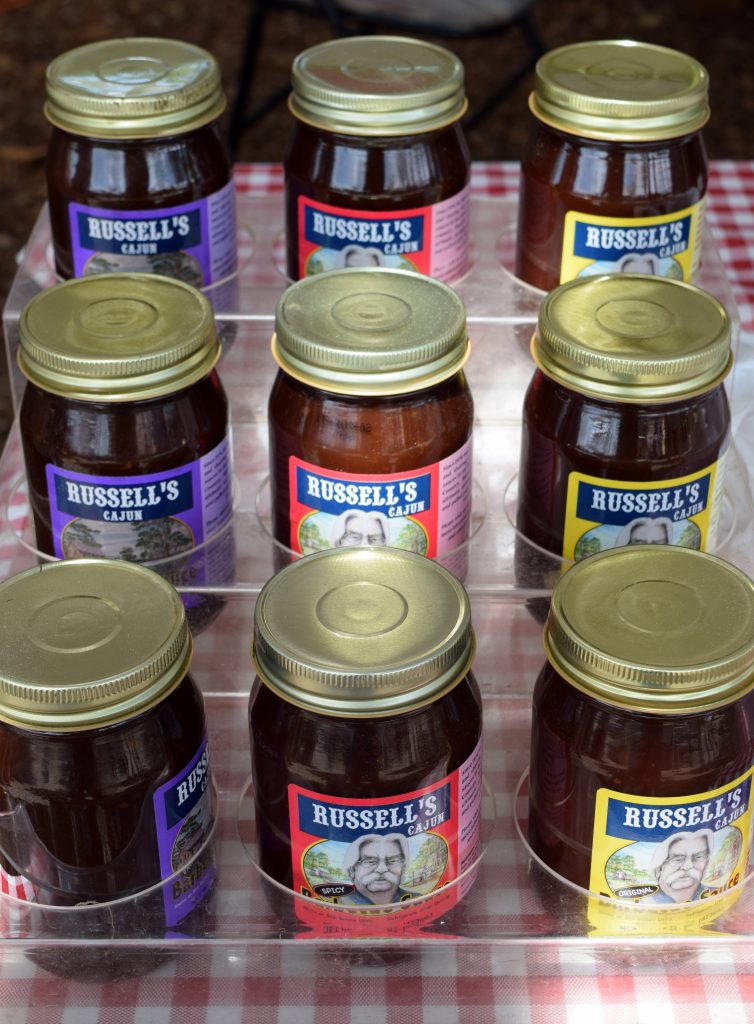 Russell's Cajun Barbeque Sauce
Russell's award winning BBQ Sauces are produced in South Louisiana and headquartered in Lafayette. Original has a "kiss of cayenne" with all the flavor and just a hint of heat. Hot adds enough habanero to "light up your lips and start a party in your mouth". The hottest version, XXX Hot, has the cayenne, habanero and enough ghost pepper to "take it over the edge". Visitors to the market are invited to try all 3.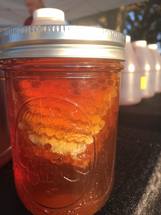 Santa Rita Honey Bee Farm
We are a small, family-owned honey bee farm. Our bees first arrived in 2004 and have been making wonderful Raw Louisiana Honey ever since. We make many of our products with the help of our bees. Of course, we have our raw natural honey and also make an all natural lip balm from the excess beeswax. Our bees pollinate various fruit trees and from that bounty of fruit, we are able to make our wonderful homemade jelly and jams. We make a delicious homemade granola with our honey. IT is very tasty, right out of the box, with yogurt, or eaten like cereal.
Email: patvincent8950@yahoo.com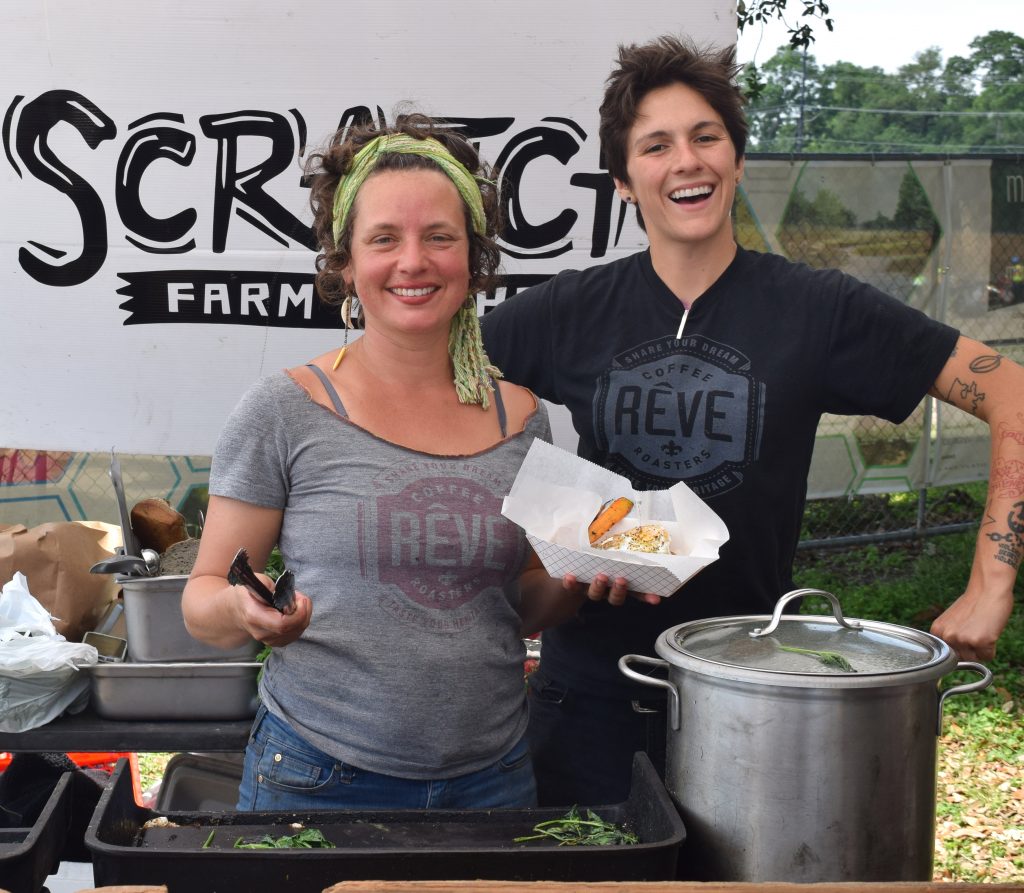 Scratch Farm Kitchen
Scratch forages, wildcrafts, grows, sources locally, and raises pastured pigs and chickens to bring the best of the pasture to your palette.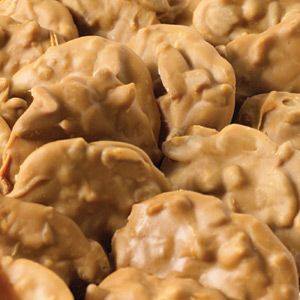 Simply Carmelicious
If your looking for New Orleans style pralines look no further……always fresh because they're made to order…with flavors to choose from.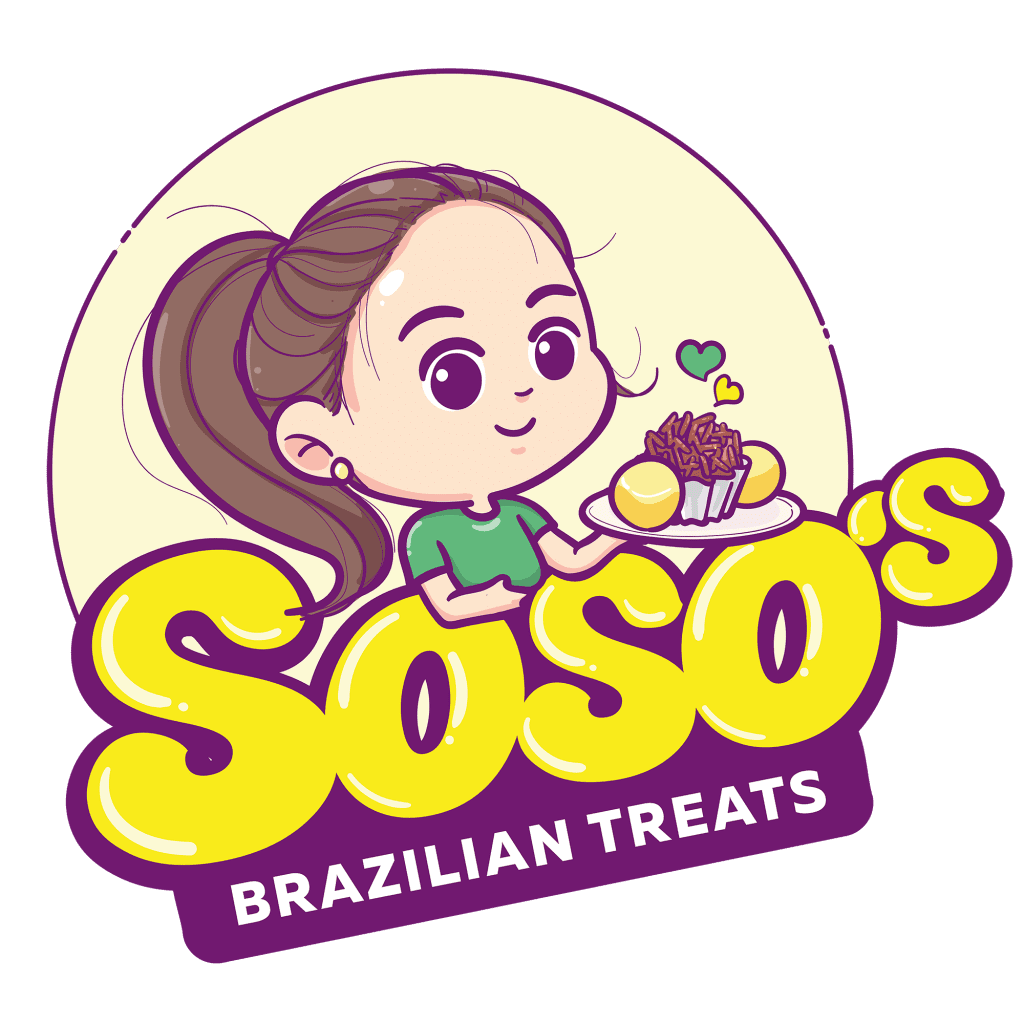 SoSo's Brazilian Treats
You don't need to go to Brasil to enjoy some of their native treats thanks to SoSo's Brazilian treats. We offer some of Brazil's tastiest breads and sweets for you to enjoy!
Our cheese bread or Pao de queijo as it's called in Brazil is a bite sized snack we bake using a family recipe consisting of tapioca flour and parmesan cheese. With its crunchy baked outside and soft chewy inside, you'll be hooked after your first bite. Did I mention that they were Gluten Free? Enjoy them for breakfast with a cup of coffee or with a big bowl of gumbo! Or just enjoy them for a mid day or late night snack! Choose between one of our 3 flavors: Traditional Parmasan, Garlic, and Bacon. Or choose them all!
If it's sweets you crave then we have a wide variety of Brazilian treats to satisfy the even  biggest sweet tooth!  Undeniably, the most popular amongst our traditional Brazilian desserts is our Brigadeiro. It's considered to be the national truffle of the country. It's made with condense milk, cocoa powder and butter and cooked to a heavenly perfection.  It's gooey, creamy texture makes this irresistible chocolate ball melt in your mouth and leaves you wanting more.
instagram.com/sososbraziliantreats
facebook.com/sososbraziliantreats
Call for orders: 337-451.7110
.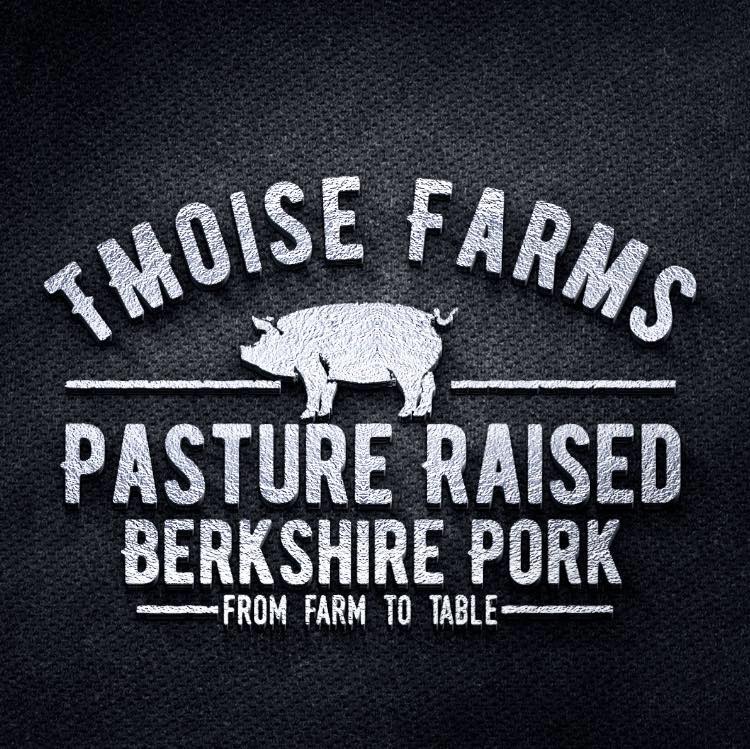 T Moise Farm
We are a small farm specializing in Pasture Raised Berkshire Pork, Raw honey, and soon; pasture-raised poultry and eggs. All natural, no chemicals. We believe in providing fresh food. We treat our animals humanely and with much care. Sustainable farming.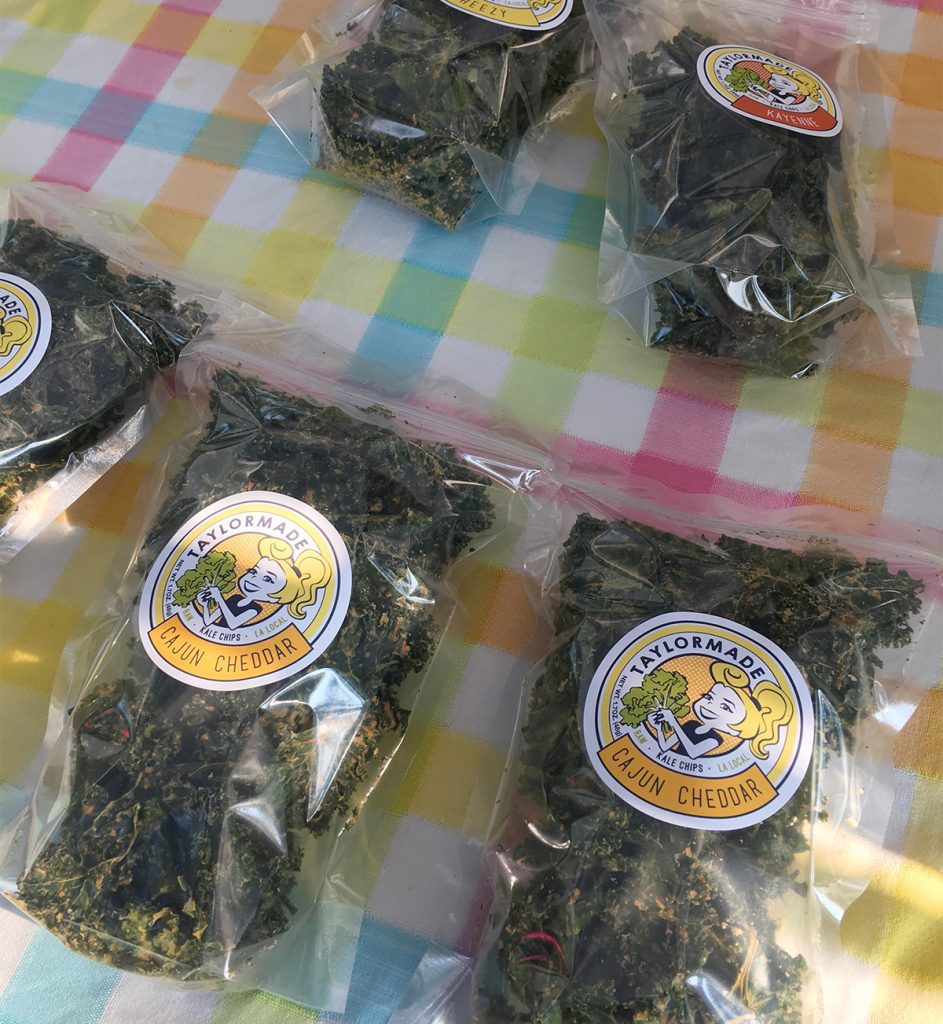 Taylormade Eats
Taylormade Eats uses seasonal organic produce to make healthy, raw snacks and sweets. While the menu changes with the season, most popular items feature kale and beets from Gotreaux Family Farms, Youngsville Market Basket, Helping Hands Farm, Homegrown Organics, and several other local farms to make flavored kale and beet chips, which are not fried or baked, but dehydrated. Inglewood Farm Pecans are also used in pecan pies sold whole or by the slice. All sweets and treats are organic and raw (ingredients are kept at low temperatures to minimize the loss of heat-sensitive enzymes and maximize nutritional value) which in result also makes Taylormade Eats gluten-free and vegan-friendly while also being sugar-free.
Taylor Stokes Email: misstaylorstokes@gmail.com
Facebook: Taylormade-EATS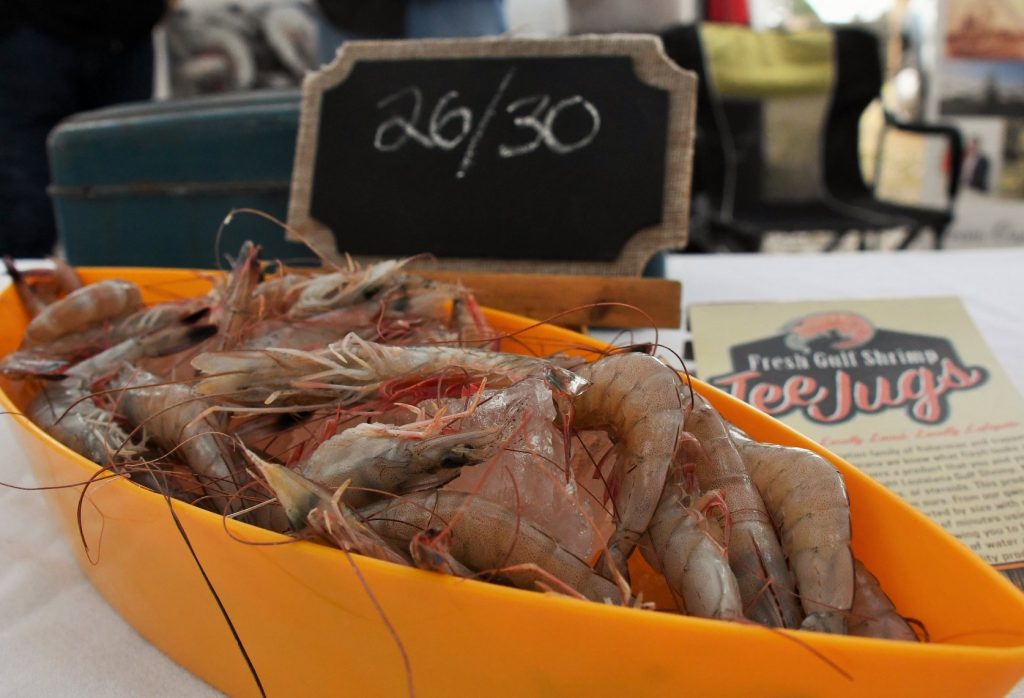 Tee Jugs Shrimp Company
Louisiana Wild Caught Gulf Shrimp Straight from the Boat!! For more information email us at louisianawildcaught@yahoo.com or call us at 337-371-5866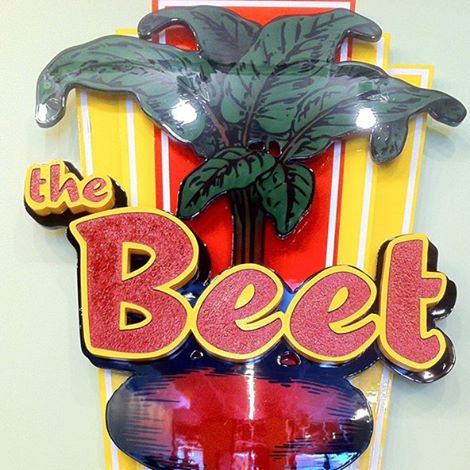 The Beet
The Beet is Lafayette's original organic juice bar. The Beet features a menu of all organic cold pressed juices, tonics and the best superfood smoothies in town. The Beet offers wellness counseling from owner and Holistic Health Coach, Patti Howell. We specialize in custom wellness blends and juice cleanses. Our online ordering and delivery service round out this full service juice bar experience. Our Mission is to feature many of our local farmers' market friends as we together raise awareness about nutrition in Acadiana. The Beet…can you feel it?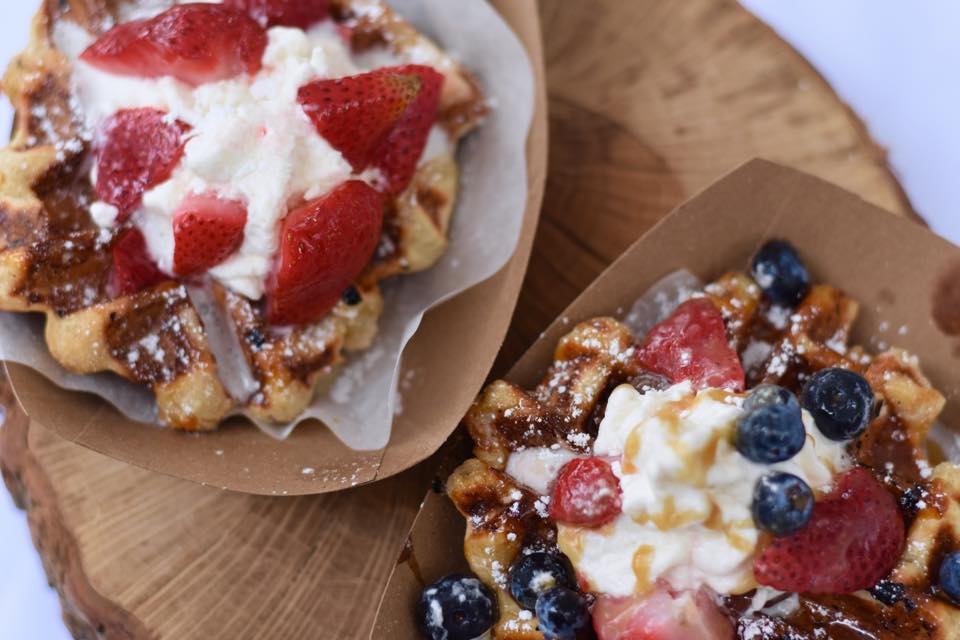 The Good Waffle
Whipping up the best liege waffles in Acadiana. Find us at the Lafayette Farmers & Artisans Market!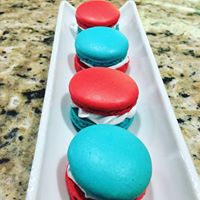 The Rolling Pin
At The Rolling Pin we specialize in bite-sized pastries that work well with any type of event!! Let us know how we can make your event SWEETER!!