We have FREE and PAY parking at Moncus Park and a FREE, handicap-accessible shuttle from Blackham Coliseum. We'll see you at the market!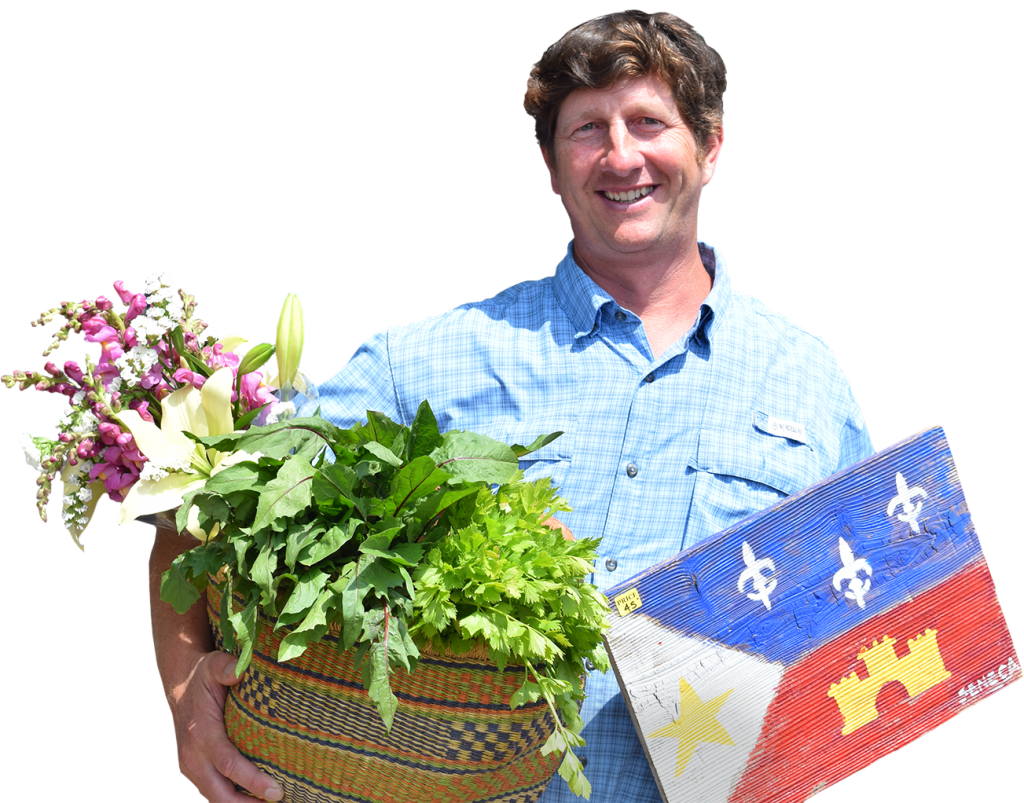 Mark Hernandez, Market Director
Gonsoulin Land and Cattle
Mrs Frances Pies
Emilia's Tamales
Cajun Acres Hydroponics
Hunt's Perfect Roast
Adorn
Wright Honey
Paul Ayo Foods
R2 Postitive Culture
Sage's Seamoss
Lily Bean Soaps
Indian Village Harvest Barn Peaches
Soso's Brazilian Treats
Delizioseaux Pasta
Priya's Indian Foods
ALL CAPS Gourmet Mushrooms
The Rolling Pin
Grinning Jupiter Jammery
Irma's Kitchen
C'est Tout Trinity
Simply Carmelicious
PJ's Jerky | PJs Designs
Anding Honey Farm
Dragonfly Bath & Body
Elizabeth Harper Fine Art
The Moonlit Path
MI Energy Bahrs
Jigg Jewels
Sliding Delta Studio
Aaron Grey CO
Dip and Dabble Facepainting
Nothing But a Sewing Needle
Steve Seneca Art
Extreme Cypress
Henna by Laura Westbrook
Magnolia Studios
Kindred Kitchen
Bitter Judy's Box
Rusted Rooster
Happy Happy Eating
Uno Paleta
Best Burger Lafayette
Cajun Cane Kettle Corn
Piacere Neapolitan Pizza
Peace, Love and Smoke
Garden District Soapery
City Girl's Farm
Dowden Pecan Farm
Pasta Lab
A Rolling Stone
Belle's Kitchen
Yum Y'all
Josey's Goods
Worm Lady Recycles
Inglewood Farm
Blazing Star Farm
Stelly's Organic Farm
Andy's Veggies
Cajun Prairie Farm
Gerard Baudoin Okra
Delcambre Direct Seafood
Light from Stars
Barbara Jane's Jean Purses
EH Glazz
Red Sand Farm
Acadian Slice Pies
Angel's Health and Awareness
Those Sugar Mamas
2 Girls and a Cheesecake
Fathers Espresso
T-Moise Farm
Hill Crest Creamery
Magnolia Moon
Please use one of these 3 parking options. Parking at nearby businesses and shopping centers is not intended for market visitors and you may be towed.